Bring Back the Magic of Lite Brite with New Templates
Do you remember the creativity and wonder of playing with Lite Brite as a kid? Those backlit pixelated pictures that you carefully constructed one colorful peg at a time? Well, Lite Brite is back and better than ever with new template designs perfect for gifting to grandkids or enjoying some nostalgia yourself!
Lite Brite has been a beloved children's toy for over 50 years, letting kids of all ages create glowing masterpieces peg by peg. While the classic Lite Brite sets came with basic template designs like animals, vehicles, and people, now you can find sets featuring everything from Disney characters to seasonal designs. But more than just using the included templates, the magic of Lite Brite is crafting your own custom glowing drawings and designs. Those backlit creations you make are perfect for displaying around the house and make wonderful homemade gifts for family and friends.
If you're looking to buy a Lite Brite for a beloved grandchild, great-niece or nephew, or even for yourself, be sure to check out the wide variety of themed template sets now available:!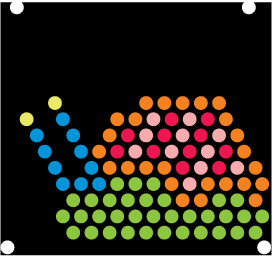 Beyond just the included templates, another way to keep your grandchild or child busy with Lite Brite is using those brightly colored pegs to create your own custom designs. With a little creativity, you can craft anything from animals and flowers to abstract rainbow art.
There are many ways to create your own and we provide one way with a free lite brite template.
Lite Brite helps kids of all ages hone their creativity, pattern recognition, and fine motor skills. For grandparents, playing with Lite Brite is a fun walk down memory lane while you bond over creating and displaying your glowing artwork together.
Today's Lite Brite sets utilize long-lasting LED lights so the creations will keep glowing brightly. When purchasing for a grandchild, look for a set with a convenient on/off switch they can easily operate themselves. Lite Brite sets range from smaller value packs with 100 pegs to deluxe kits with templates and over 200 pegs for bigger and more colorful creations. You can even find bigger pegboard sizes for really giant Lite Brite masterpieces!
Right now is the perfect time to share the magic of Lite Brite with a beloved grandchild or child in your life. With so many great new themed template sets now available, you can re-experience the wonder of those backlit, peg-filled creations you remember from childhood while making new memories together. Lite Brite inspires creativity, hand-eye coordination, and is just plain fun for all ages. Order a set today and be prepared for your gift to quickly become their new favorite toy. The magic of Lite Brite brings generations together through the power of play and art. Let those little lights brighten your home and your heart today!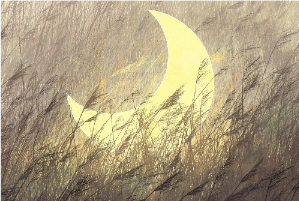 Children have enjoyed playing with Lite Brite, a well-known toy, for many years. It is an artistic and educational instrument …